NetSpeed Blog
Thursday, April 29, 2021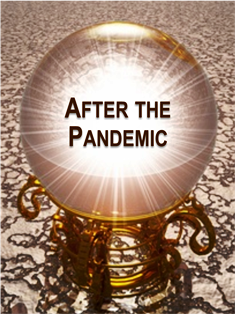 Recently, I attended a virtual learning conference where I had the opportunity to network and connect with dozens of my colleagues who work in, or run, training and consulting companies. At one point we were assigned to breakout rooms to discuss this question: "Given that they produce additional anxiety and stress, how do we minimize the use of Zoom/Webex/Teams, etc. in delivering learning?"
This question is so loaded with the speaker's assumptions and experiences. I believe it is exactly the wrong question to ask as we cautiously consider what is next in the virtual or hybrid workplace. It reveals that the questioner hopes to return to the old normal after the pandemic: training delivery in a physical classroom. I wanted to say out loud, "People, that ship has sailed!"
Some of my colleagues have concluded that people are tired of virtual meetings and virtual training. They cite research from the Stanford Virtual Human Interaction Lab. But even the title of this article about their research does not support the conclusion that we should stop using video conferencing platforms: "Stanford researchers identify four causes for 'Zoom fatigue' and their simple fixes." In other words, we can mitigate any perceived fatigue by taking some simple actions in our virtual meeting and training sessions. Here are their easy suggestions:
Take Zoom out of full screen mode so you are not staring at a larger-than-life speaker.
Use the "hide self-view" button to turn off your web camera so you stop looking at yourself.
Turn your video off periodically during a meeting to give yourself a rest.
To reduce the cognitive load, give yourself an "audio only" break at times by turning away from the computer monitor.
Ubiquitous video conferencing is unfamiliar, just as the use of elevators once challenged us to figure out new social norms. (Do I face everyone and stare at them or turn my back on people and face the elevator doors?) We worked through our discomfort with elevator use because we recognized the benefits of being whisked to the next floor of a building; we didn't revert to taking the stairs. Similarly, we will determine new social norms with video and web conferencing and figure out how to leverage the benefits of connecting people across geographic distance. For example, just because participants can be on camera, does that mean they should all be on camera at the same time? Possibly not.
In my reading about what is coming next for the workplace after the pandemic, I found an article at the Pew Research Center,
"How the Coronavirus Outbreak Has – and Hasn't – Changed the Way Americans Work"
. It indicates that most people who work from home now would prefer to continue to work from home at least part of the time in the future. Their findings also reveal that most workers feel positive about the use of video and web conferencing to meet and connect. You know who is most likely to report being tired of these meeting tools? Supervisors! That makes sense, as supervisors and managers are probably charged with facilitating online meetings, while their colleagues are merely attending them.
Let's get back to that "wrong" question. Instead of asking how to minimize the use of video and web conferencing platforms in training, perhaps we should ask, "How can we leverage the strengths of these platforms to create dynamic, effective learning experiences for our employees?" and "How can we reduce the stress of keeping people on web camera throughout the virtual meeting or training?" Looking into my crystal ball, I predict many organizations that sent workers home for the pandemic will allow them to continue working from home at least part time if they prefer it. Because hybrid workplaces are becoming more common, video and web conferencing are here to stay, both to allow for regular meetings and as components of a robust training strategy.
Download our newest ebook, It's an Inside Job: Leading with Respect and Heart. This ebook describes common mistakes new managers make, and offers useful insights about how to approach management challenges. And in this ebook I share personal examples and experiences of leadership challenges faced over my 40 years of management practice, working inside corporations and non-profit organizations.
Posted by Cynthia Clay at 12:31 pm