RSS feed for this blog
NetSpeed Blog
Wednesday, August 26, 2015

As we prepare to launch our new Virtual Leader program, I'm thinking a lot about virtual presence: how "real" a leader feels when managing from a distance. I love this quotation from Terence Brake in an article he wrote for Training magazine called, "Lucky 13 Abilities for Global Virtual Team Leaders:"

"The leader without virtual presence creates uncertainty, which creates anxiety, which harms performance."

That is very elegantly stated. Often when we begin to work with virtual leaders, we have to persuade them that having a stronger virtual presence (by putting themselves on web camera during meetings, posting photos in social media sites, and using Skype to connect one-to-one) will improve their ability to connect and build relationships. We hear consistent feedback from virtual meeting attendees that being on camera creates great rapport and connection.
Posted by Cynthia Clay at 1:04 pm 0 Comments
---
Thursday, July 30, 2015
We have been developing our new Virtual Leader™ program this year in partnership with a wonderful client. As we prepare to pilot the fifth and final web workshop in the program, I've been thinking about the challenge of overcoming virtual distance as a virtual leader. How can the leader create a connected, motivating work environment when all of his or her communications are electronic? How can a team feel connected despite being geographically dispersed?
Take a look at this amazing TED Talk by Eric Whitacre, a composer and conductor who has engaged thousands of singers around the world as a virtual choir: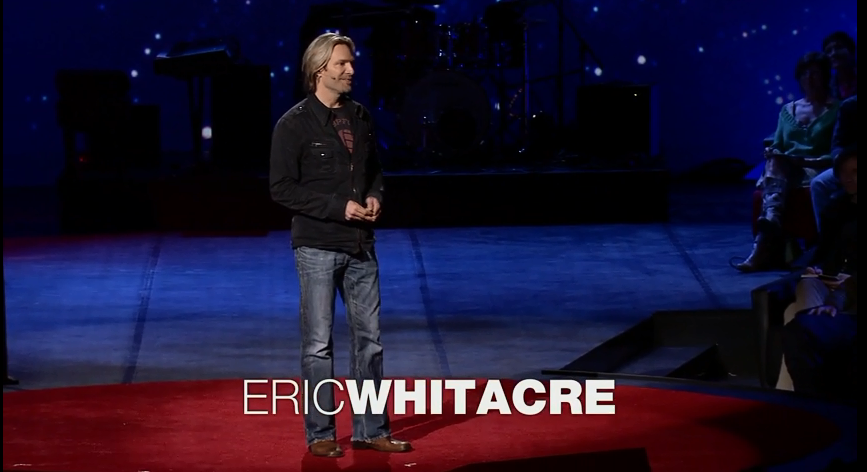 There is something profoundly moving about listening to this virtual choir making gorgeous music in collaboration with their leader. Mr. Whitacre's noted, "Human beings will go to any lengths necessary to find and connect with each other."
As virtual leaders, we are called to help our virtual teams connect authentically and meaningfully in the service of a greater vision.
Posted by Cynthia Clay at 6:00 pm 0 Comments
---
Monday, April 13, 2015
I just read a terrific Harvard Business Review article about virtual distance titled, "The Subtle Ways Our Screens Are Pushing Us Apart" by Dr. Karen Sobel-Lojeski at Stony Brook University. Her research on virtual distance supports what many of us sense intuitively: if we rely solely on text-based online communication, we may never develop deeper relationships and deeper trust that result in great collaboration.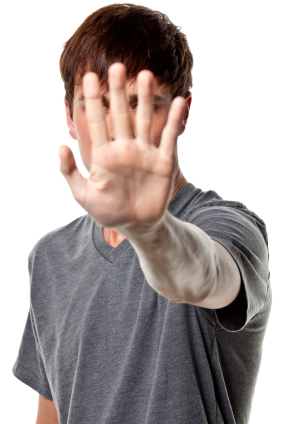 According to Dr. Sobel-Lojeski, when virtual distance is high, these problems occur:
Innovative behaviors fall by over 90%
Trust declines by over 80%
Cooperative and helping behaviors go down by over 80%
Role and goal clarity decline by 75%
Project success drops by over 50%
Organizational commitment and satisfaction decline by more than 50%
Our work with virtual presence (the opportunity to correct virtual distance) indicates that leaders and teams benefit significantly if they are willing to use web cameras in meetings and conversations to build a greater sense of social or virtual presence. My latest ebook, Eight Strategies to Lead Virtual Teams, digs into the power of increasing virtual presence for leaders and teams.
Posted by Cynthia Clay at 8:23 pm 0 Comments
---
Thursday, March 19, 2015
Darleen DeRosa recently wrote an excellent article on "Measuring the ROI of Leadership Development" for Business2Community.com. Her key points were that organizations must consistently take the following actions to measure the effectiveness of leadership programs: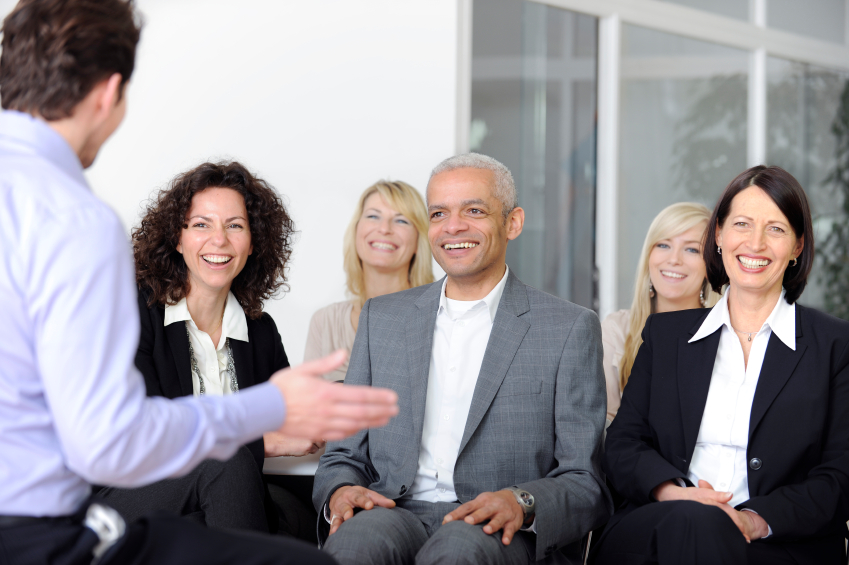 Conduct pre- and post-training assessments
Collect feedback
Evaluate leadership execution
Appraise retention
Assess succession
We agree! An easy way to addres the first three items on this list is to build robust pre- and post-classroom reinforcement tools and metrics into your leadership training programs. Careful thought and planning as part of the instructional design process can help to eleviate some of the anxiety that can creep up later when we're facing the important question: How do we prove our value in concrete and measurable ways
When we designed our program
NetSpeed Leadership
, we built in program elements that did just that. These elements help answer the questions:
Where are the leadership gaps in our organization?
Which programs address those gaps?
After a participant has taken a module, how are they applying what they have learned on the job?
What difference is that knowledge making on the job?
And we make it fun for participants to interact with the tools they need and easy for the information to be shared. Take a look!
Posted by Michelle Kunz at 4:04 pm 1 Comments
---
Monday, March 9, 2015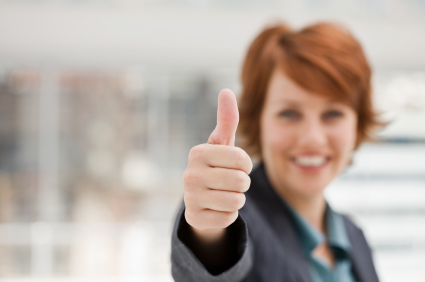 I recently read an article at TD magazine titled "Learning, Talent, and Leadership Development: Evolution and Revolution" by Annie McKee. It succinctly captures why effective talent management and leadership development are so critical. I completely agree with the two challenges: centralizing talent management to reduce fragmentation and focusing on developing leaders at the middle and executive levels. However, I think leaders at all levels in any organization have to develop self-awareness, empathy, and the ability to communicate, problem-solve, and address ambiguity and conflict.
Nick van Dam, partner, global chief learning officer, and client advisor at McKinsey is quoted in the article as saying, "If you don't have the right people capabilities in your organization, it's very unlikely that you'll be successful in the execution of your business strategy." Frontline leaders would benefit from developing their foundational leadership skills when they begin their careers, not just when they are promoted to middle management. My ebook, The Other Side of the Desk, introduces 25 leader behaviors for new and emerging leaders on the frontline. Check it out and let us know how we can support your leadership development efforts with new and emerging leaders.
Posted by Cynthia Clay at 9:34 pm 0 Comments
---
Wednesday, March 4, 2015
I've come across two interesting articles this week featuring the opinions of one generation about another generation. With 19,000 baby boomers retiring every day, many organizations are focusing on how to prepare millennials to step into management roles.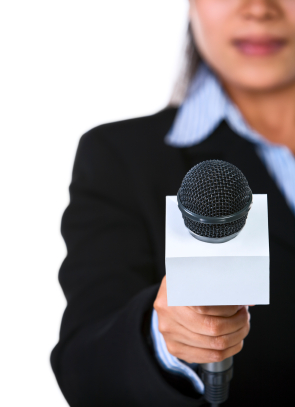 Check out this article "The Baby Boomer Legacy: The Millennial Perspective" which offers the observations of a millennial who values lessons learned from boomers: original technical innovation, disruption and patience, and client service.
With millennials projected to be the largest generation in the workforce as boomers retire, research reveals what it takes to attract and retain them. Read this blog ("Research Roundup: Millennials, Their Skills, and Their Training Needs") to learn more about the value that millennials bring to the workforce: fresh ideas, tech savviness and adaptability.
If you'd like to explore these generational differences, strengths and values, plan to attend our next NetSpeed Leadership webinar, Leading Across Generations, on Tuesday, March 10 from 1:00 to 2:30 Eastern/10:00 to 11:30 a.m. Pacific.
This webinar is one of 24 courses in the NetSpeed Leadership2 program designed to develop the skills of new and emerging leaders.
Posted by Cynthia Clay at 8:29 pm 0 Comments
---
Tuesday, February 3, 2015
It's the New Year, beginning again with possibility and potential as we start our next transit around the sun. Last year at this time, I was imagining a newly revised NetSpeed Leadership program, all 24 modules, redesigned for the face-to-face and virtual classrooms. I wasn't sure exactly how we would accomplish that ambitious goal, but the NetSpeed team took charge and made it happen with excellence. By September 2014, we developed and launched NetSpeed Leadership 2. This interactive program has been well-received by clients who want to develop the leadership skills of their first-level supervisors and managers.
This couplet (often falsely attributed to Goethe) always inspires me to reach high to achieve goals: "Whatever you can do or dream you can, begin it. Boldness has genius, power and magic in it!" I find that setting my intention to accomplish a mighty goal unleashes ideas, actions, and connections that guide me to the achievement of my aims. (And it really helps to have such talented people working on the NetSpeed team!)
In 2015, in partnership with a valued client, we are developing a new virtual leadership program for managers with remote or geographically dispersed teams. We want to help these managers develop deeper relationships, achieve higher productivity, and increase their teams' successes, even though they are working across the country or across the world from their direct reports.
What ambitious goals will you set for 2015? Are you stretching yourself and your team to achieve more than they thought possible? What partners could help you achieve those results?
If your goals for 2015 include the development of your supervisors' and managers' skills, we'd love to talk. Take a moment to download our ebook, The Other Side of the Desk: Five Leadership Guidelines for New Managers, or have your new leaders complete our leadership self-assessment.
Let us be your go-to partner in leadership development for 2015.
Posted by Cynthia Clay at 1:10 pm 0 Comments
---
Tuesday, January 6, 2015
If you want to bring your virtual classroom to life, think of your learners not as a passive audience, but as active participants in the learning experience. How will you engage them? How will you capture their opinions and ideas? How can you build peer-to-peer, social learning into the virtual classroom design?
Over many years of observation and personal experience, I classify the most common types of webinar deliveries into three categories: average, better and best
Average Webinar: Presenter delivers a one-way lecture with an uploaded photo instead of streaming video and asks the audience to hold their questions until the end. He may or may not have a host/producer collaborating in the webinar delivery. Participants in the audience multi-task while listening with one ear to the online lecture. Common participant comment: "I got a lot done while I was logged into that webinar!"
Better Webinar: Presenter introduces herself on camera at the beginning of the webinar, then switches to an uploaded photo. She may include a couple of polls and an opportunity to chat but relies on the host/producer to let her know if there is anything in the chat pane she needs to be aware of. Participants may skip the polls and chat and remain in passive observer mode, multi-tasking occasionally at their desks. Common participant comment: "There was a lot of good information presented. I'd like to get that slide deck to see what I might have missed!"
Best Webinar: Presenter facilitates an interactive web workshop, weaving polls and chat opportunities throughout the session. He may remain on camera for the entire webinar to build rapport. He works seamlessly with a host/producer to ensure that there are seamless transitions from one activity to the next. He uses participant names and reinforces their contributions. Participants are actively engaged every 2 - 3 minutes in the delivery of the session. It feels as engaging as a face-to-face classroom. Common participant comment: "That was so engaging and interactive, I completely lost track of the time!"
Your lively virtual classroom will benefit from an active host/producer. The presenter and the webinar host/producer perform a choreographed dance. Ideally the two have practiced the content, conducted a dry run, and are operating in complete synchronization. Without that choreography, a presenter has to interrupt the flow of the experience to make requests, such as, "Host, can you please open that poll now? Okay, let's close it and see what we've got. Can you publish the results now?"
Download our Webinar Production Checklist, to ensure a great virtual classroom experience.
Posted by Cynthia Clay at 1:13 pm 0 Comments
---
Tuesday, December 2, 2014
According to Fred Hassan (HBR blog), frontline leaders make up 50-60% of an organization's management team and directly supervise as many as 80% of the organization's employees. These emerging leaders are critically important to the success of any organization and its ability to attract, motivate, engage, and retain qualified staff.
The two most pressing issues faced by leaders, as reported in a recent Global Human Capital Trends report (Deloitte Consulting), are building global leadership (38%) and retention and engagement (26%). Yet many new managers are promoted to their first critical leadership role as a result of their strong performance as individual contributors and technical experts. They are often doers and achievers, not coaches and managers, catapulted from their former comfort zones into demanding roles that require new people skills. Without training and coaching, emerging managers may experience these challenges:
Struggling to manage coworkers who were formerly their peers

Focusing on performing their own tasks, rather than guiding the work of others

Avoiding performance problems and conflict

Relying on directive rather than collaborative or coaching leadership approaches

Assuming agreement rather than assuring agreement to the department's direction

Making unilateral decisions that are resisted by their teams

Failing to build commitment and passion when their teams are in dispersed locations
New frontline leaders require tested models, skills, and behaviors to ensure a positive impact on the 80% of the workforce they supervise or manage. NetSpeed Learning Solutions has updated its flagship leadership skills development program, NetSpeed Leadership®, to help frontline leaders meet the challenges of managing employees in a complex, demanding, often virtual, world. With 24 customizable modules which you may license and deliver in the face-to-face or virtual classrooms, NetSpeed Leadership equips your organization to meet the needs of these emerging frontline leaders.
Download our ebook, The Other Side of the Desk: Five Leadership Guidelines for New Managers, to dive into 25 leader behaviors that can help your managers transition effectively to leading others.
And take our leadership self-assessment to explore your leadership type. We are happy to aggregate the responses of up to 25 managers in your organization.
Posted by Cynthia Clay at 1:40 pm 0 Comments
---
Thursday, October 30, 2014
Recently I presented an interactive session for the Los Angeles Chapter of ATD. (Yes, my fingers still want to type 'ASTD'.) I called it Making It Work: Strategies to Manage the Crazy Makers in the Workplace. From the number of people who showed up eager to figure out how to work with those crazy people in their workplaces, I knew we had landed on a topic that had sticking power.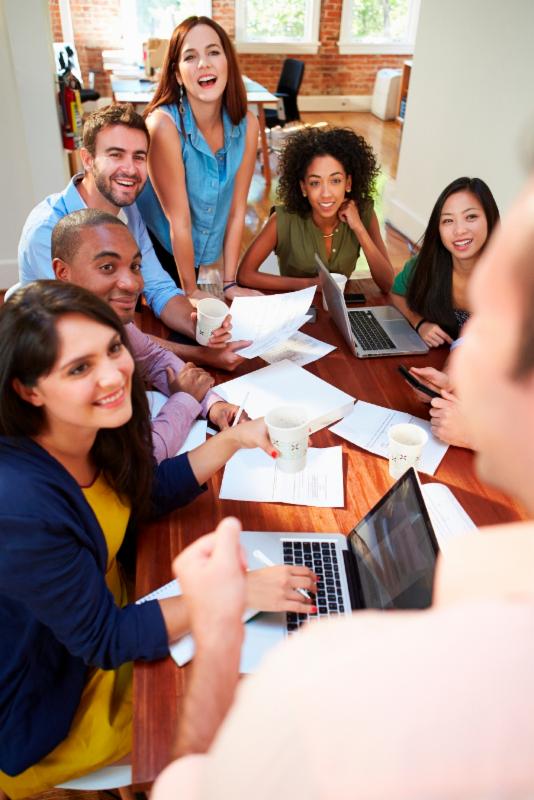 When I started my consulting practice, I used to deliver a popular workshop about working with difficult people. I noticed that this workshop was often attended by the most challenging people I had ever met! It finally dawned on me that managers were sending their difficult employees, hoping that they would recognize themselves during the workshop and magically fix whatever it was about them that was driving people crazy.
Daniel Dana estimates that 60 - 80% of organizational difficulties are tied to strained relationships. In a recent study by CPP Global, it was reported that 85% of US employees surveyed experienced conflict at work and that 76% of them went out of their way to avoid the person they were in conflict with. In fact, in the US, on average, employees waste 2.8 hours per week dealing with unproductive conflict.
Here's the bottom line: For every person driving you crazy, there is probably at least one person that you are driving crazy as well. If you want to reduce misunderstanding and conflict, as well as collaborate with others to achieve results, it really starts by looking straight in the mirror. Are you ready to do a communication audit, to take a look at your own beliefs about communication? Are you ready to take ownership of your impact on others and practice powerful strategies to build accountability and collaboration at work?
Check out our book Peer Power: Transforming Workplace Relationships, co-authored by Cynthia Clay and Ray Olitt.
Posted by Cynthia Clay at 2:53 pm 0 Comments
---
Thursday, October 2, 2014
0 Comments
---
Thursday, August 28, 2014
0 Comments
---
Friday, August 1, 2014
0 Comments
---
Thursday, July 10, 2014
0 Comments
---
Thursday, June 5, 2014
0 Comments
---
Thursday, May 1, 2014
0 Comments
---
Friday, April 4, 2014
0 Comments
---
Monday, March 3, 2014
1 Comments
---
Thursday, January 30, 2014
0 Comments
---
Tuesday, January 7, 2014
0 Comments
---
Thursday, December 5, 2013
0 Comments
---
Friday, March 15, 2013
0 Comments
---
Wednesday, January 2, 2013
0 Comments
---
Wednesday, December 26, 2012
0 Comments
---
Tuesday, November 27, 2012
1 Comments
---
Monday, October 29, 2012
0 Comments
---
Monday, October 15, 2012
0 Comments
---
Wednesday, October 10, 2012
0 Comments
---
Friday, October 5, 2012
0 Comments
---
Monday, September 24, 2012
0 Comments
---
Friday, August 31, 2012
0 Comments
---
Friday, August 17, 2012
2 Comments
---
Friday, August 3, 2012
0 Comments
---
Thursday, August 2, 2012
0 Comments
---
Wednesday, August 1, 2012
0 Comments
---
Tuesday, July 31, 2012
0 Comments
---
Monday, July 30, 2012
1 Comments
---
Thursday, July 26, 2012
0 Comments
---
Wednesday, July 25, 2012
0 Comments
---
Tuesday, July 24, 2012
1 Comments
---
Monday, July 23, 2012
0 Comments
---
Saturday, July 21, 2012
0 Comments
---
Tuesday, July 17, 2012
0 Comments
---
Tuesday, July 10, 2012
0 Comments
---
Monday, July 2, 2012
0 Comments
---
Tuesday, June 26, 2012
0 Comments
---
Monday, June 4, 2012
0 Comments
---
Wednesday, May 30, 2012
0 Comments
---
Thursday, May 17, 2012
0 Comments
---
Monday, April 30, 2012
0 Comments
---
Wednesday, April 25, 2012
0 Comments
---
Wednesday, April 18, 2012
0 Comments
---
Thursday, April 5, 2012
2 Comments
---
Monday, March 5, 2012
0 Comments
---
Tuesday, January 31, 2012
1 Comments
---
Wednesday, January 11, 2012
1 Comments
---
Monday, January 2, 2012
0 Comments
---
Thursday, December 29, 2011
0 Comments
---
Thursday, December 22, 2011
0 Comments
---
Monday, December 5, 2011
0 Comments
---
Tuesday, November 22, 2011
0 Comments
---
Wednesday, November 16, 2011
0 Comments
---
Wednesday, November 9, 2011
0 Comments
---
Tuesday, November 1, 2011
0 Comments
---
Wednesday, October 19, 2011
2 Comments
---
Thursday, October 6, 2011
0 Comments
---
Monday, October 3, 2011
0 Comments
---
Wednesday, September 21, 2011
1 Comments
---
Monday, September 12, 2011
0 Comments
---
Thursday, September 8, 2011
0 Comments
---
Sunday, September 4, 2011
2 Comments
---
Thursday, September 1, 2011
0 Comments
---
Tuesday, August 30, 2011
0 Comments
---
Friday, August 26, 2011
0 Comments
---
Monday, August 22, 2011
0 Comments
---
Monday, August 1, 2011
0 Comments
---
Wednesday, July 27, 2011
0 Comments
---
Friday, July 22, 2011
0 Comments
---
Tuesday, July 5, 2011
0 Comments
---
Thursday, June 23, 2011
2 Comments
---
Monday, June 6, 2011
0 Comments
---
Wednesday, May 18, 2011
0 Comments
---
Monday, May 2, 2011
0 Comments
---
Wednesday, April 20, 2011
2 Comments
---
Wednesday, April 13, 2011
1 Comments
---
Monday, April 4, 2011
1 Comments
---
Friday, March 25, 2011
1 Comments
---
Monday, March 7, 2011
0 Comments
---
Monday, February 28, 2011
0 Comments
---
Wednesday, February 16, 2011
0 Comments
---
Monday, February 14, 2011
0 Comments
---
Wednesday, February 9, 2011
0 Comments
---
Friday, February 4, 2011
0 Comments
---
Monday, January 31, 2011
0 Comments
---
Friday, January 28, 2011
0 Comments
---
Tuesday, January 25, 2011
0 Comments
---
Tuesday, January 18, 2011
1 Comments
---
Tuesday, December 14, 2010
1 Comments
---
Friday, December 10, 2010
0 Comments
---
Wednesday, December 8, 2010
0 Comments
---
Thursday, December 2, 2010
1 Comments
---
Tuesday, November 23, 2010
0 Comments
---
Wednesday, November 17, 2010
0 Comments
---
Friday, November 12, 2010
0 Comments
---
Thursday, November 11, 2010
0 Comments
---
Thursday, November 4, 2010
1 Comments
---
Wednesday, November 3, 2010
1 Comments
---
Friday, October 29, 2010
0 Comments
---
Thursday, October 28, 2010
0 Comments
---
Thursday, October 21, 2010
1 Comments
---
Wednesday, October 20, 2010
0 Comments
---
Thursday, October 14, 2010
0 Comments
---
Wednesday, October 13, 2010
0 Comments
---
Thursday, October 7, 2010
0 Comments
---
Wednesday, October 6, 2010
0 Comments
---
Friday, October 1, 2010
0 Comments
---
Thursday, September 30, 2010
1 Comments
---
Wednesday, September 29, 2010
0 Comments
---
Tuesday, September 28, 2010
0 Comments
---
Friday, September 24, 2010
0 Comments
---
Tuesday, September 21, 2010
1 Comments
---
Friday, September 17, 2010
0 Comments
---
Thursday, September 16, 2010
0 Comments
---
Tuesday, September 14, 2010
2 Comments
---
Tuesday, September 14, 2010
0 Comments
---
Friday, September 10, 2010
0 Comments
---
Thursday, September 9, 2010
2 Comments
---
Wednesday, September 8, 2010
1 Comments
---
Tuesday, September 7, 2010
0 Comments
---
Monday, September 6, 2010
2 Comments
---
Friday, September 3, 2010
0 Comments
---
Thursday, September 2, 2010
1 Comments
---
Wednesday, September 1, 2010
2 Comments
---
Tuesday, August 31, 2010
3 Comments
---
Thursday, August 26, 2010
0 Comments
---
Tuesday, August 24, 2010
2 Comments
---
Tuesday, August 24, 2010
3 Comments
---
Monday, August 23, 2010
0 Comments
---
Friday, August 20, 2010
0 Comments
---
Thursday, August 19, 2010
0 Comments
---
Tuesday, August 17, 2010
0 Comments
---
Tuesday, August 17, 2010
0 Comments
---
Monday, August 16, 2010
1 Comments
---
Friday, August 13, 2010
1 Comments
---
Thursday, August 12, 2010
0 Comments
---
Tuesday, August 10, 2010
0 Comments
---
Tuesday, August 10, 2010
0 Comments
---
Monday, August 9, 2010
0 Comments
---
Tuesday, August 3, 2010
0 Comments
---
Wednesday, March 17, 2010
0 Comments
---
Wednesday, July 8, 2009
1 Comments
---
Wednesday, July 1, 2009
0 Comments
---
Wednesday, June 17, 2009
1 Comments
---
Thursday, May 14, 2009
0 Comments
---
Friday, May 8, 2009
0 Comments
---
Thursday, April 30, 2009
0 Comments
---
Monday, April 27, 2009
0 Comments
---
Monday, April 27, 2009
0 Comments
---
Sign in