RSS feed for this blog
NetSpeed Blog
Tuesday, April 5, 2016
I've been doing lots of research and reading about Millennials in the workplace, aware that we are in the midst of a huge demographic shift. One thing I've noticed is that there appears to be a lot of carping and complaining about Millennials. I'm guessing a lot of these complaints are coming from Baby Boomers who don't really understand the values of this generation. Through their familiar generational lens, they accuse Millennials of being needy, entitled, disloyal, and unrealistic in their expectations, completely missing the promise and potential of this incoming generation.
Companies need to harness their idealism, their desire to work collaboratively, their focus on continuous learning, their need to make a meaningful difference in the world, and their aspirations to lead projects and teams. If they don't, they are going to experience significant churn (a revolving door) as Millennials go where they can grow, lead, and contribute.
Check out our latest infographic to see why organizations must develop the leadership skills of the Millennial generation.
Posted by Cynthia Clay at 1:07 pm 0 Comments
---
Monday, February 22, 2016
By some estimates, 25 million meetings occur in the US every day. With the advent of the virtual workplace, more and more of these meetings are happening online. And yet, up to 50% of meetings are considered to be wasted time. In recent research, most people admit to multitasking while they are participating in a web meeting. I think you'll agree with me—we've got to get better at planning and facilitating web meetings so we can reap the promised benefits of increased productivity and effectiveness.
This infographic provides 15 techniques for more effective web meetings.
Posted by Cynthia Clay at 5:43 pm 0 Comments
---
Monday, October 12, 2015
Seventy-nine% of virtual leaders in one multi-state healthcare organization report that they access the Internet through their smart phones (NetSpeed Learning Solutions survey, January 2015). While most also said they most frequently access the Internet from a desktop or laptop computer, it's clear that the trend toward using mobile devices in the workplace will continue.
Join us at a complimentary webinar, "Learning Anywhere: Mobile, Social and Virtual" on Thursday, October 29, to explore the latest trends in mobile, social and virtual learning. And here's an infographic introducing some of the ideas we'll be exploring.
Posted by Cynthia Clay at 8:32 pm 0 Comments
---
Wednesday, October 7, 2015
The ATD blog recently included a summary of an article by Meredith Haberfield that appeared in Forbes, "Creating Successful Remote Workers."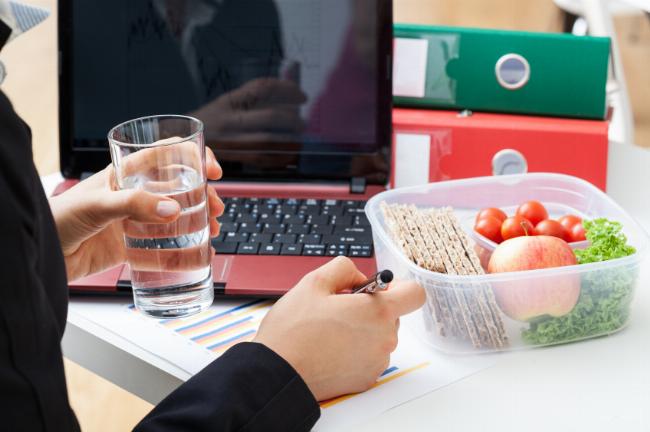 Organizations of all sizes are rapidly moving to remote workforces as a way to reduce the overhead costs associated with maintaining physical work locations. The ATD post points to the "decline of workplace culture" as a serious disadvantage of the virtual workforce. The great benefit is the ability to attract and retain talent anywhere in the world.

Virtual team members often report that they enjoy greater autonomy and flexibility when working remotely. However, they also report that they can feel isolated, disconnected and invisible. In order to be effective in this new workplace, virtual leaders have to pay conscious attention not just to developing strong workplace cultures but also to ensuring collaboration occurs within their virtual teams. What matters most, especially to Millennial workers, is that they develop strong collaborative relationships doing work that has meaning and impact in the world.

The virtual workplace culture needs to be built on strong, regular communication that capitalizes on a variety of web-based collaboration tools (Skype, web-conferencing, Yammer, etc.) every remote worker is comfortable using for the right purpose at the right time. Are your virtual leaders ready?
Check out our new video: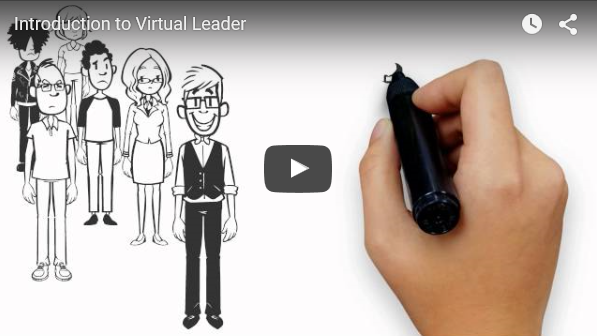 Posted by Cynthia Clay at 6:19 pm 0 Comments
---
Monday, September 28, 2015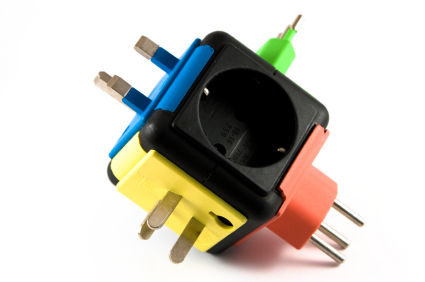 Oxford Economics published a report in 2012 titled, "Global Talent 2021: How the New Geography of Talent Will Transform Human Resource Strategies." They engaged 352 Human Resource professionals from around the world in a wide range of industry sectors to complete a survey exploring the challenges being experienced by global organizations.

Of the many interesting findings, several conclusions tied to virtual learning caught my attention. The survey looked at skills that would be in high demand over the next 5 – 10 years (from 2012 until 2022). Of note:
44.9% of respondents said "Ability to work virtually" is a skill in high demand.
44.9% also see "Teaming (including virtual learning)" as a high demand skill.
In regards to education of skilled labor, the report notes, "Creating digital literacy should be considered almost as important as basic literacy…."
63% of respondents say they will make changes in resource allocation based on demonstrable business value, emphasizing just how important it is to report the ROI of any training initiative.
My conclusion: as organizations experiment with mobile, social and virtual learning, they need to develop practical methods to report ROI for their digital efforts.

Join us for an engaging look at these issues at a complimentary webinar, "Learning Anywhere: Mobile, Social and Virtual" on Thursday, October 29 (10:00 a.m. Pacific/1:00 p.m. Eastern).
#digitallearning #virtual classroom "MobileROI"
Posted by Cynthia Clay at 9:27 pm 0 Comments
---
Friday, September 18, 2015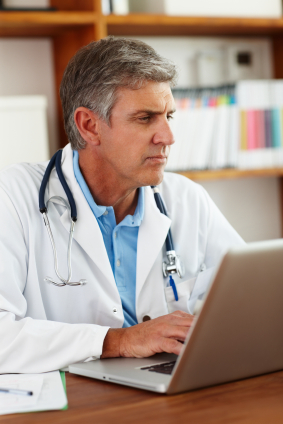 Roger Courville has a great perspective on the question, "What doesn't belong in the virtual classroom?" in his recent blog post.

He says, "You may not be able to teach every part of something in a medium, but you can probably teach some part of anything in it." I completely agree.

A better question to ask might be, "What's the best blend of learning methods (including the virtual classroom) to ensure participants build skills and use them on the job?"
The original question implies that we have to choose among the virtual instructor-led classroom, stand-alone eLearning, the physical classroom, videos, or text-based materials. The reality is that any learning target is best reached with a blend of learning methods.
I always say that I would prefer that my brain surgeon have a little hands-on experience with brain surgery before he tackles my brain! That doesn't mean, however, that he can't benefit from watching videos, reading textbooks, discussing approaches with peers, and listening to skilled surgeons describe their experiences and methods in the virtual classroom. When our instructional designers build programs for our clients, we usually blend asynchronous and synchronous methods to increase retention and learning transfer. While some of the hands-on practice may have to occur elsewhere, the synchronous virtual classroom is a great component to a blended design.

#retention #virtual classroom
Posted by Cynthia Clay at 3:32 pm 0 Comments
---
Friday, September 11, 2015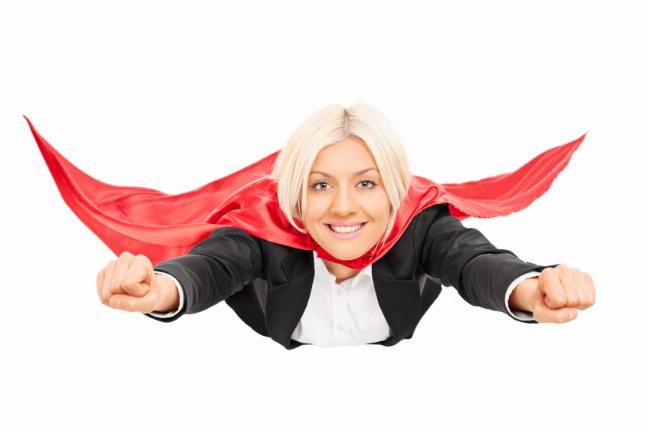 Bersin & Associates' research indicates that learners retain:
5% of what they hear
10% of what they read
50% of material covered through discussion
75% of learning that takes place on the job

What are the implications of these facts to the virtual learning programs you design and deliver? If you lecture people in the virtual classroom, they won't remember much of what you tell them. If you provide text-filled material, they are unlikely to recall anything they've read. If you engage learners in active analysis, discussion, dialogue, and case studies, you will significantly improve their ability to retain content. If you can connect everything to their on-the-job problems and issues, help them solve real problems, and support action planning, you may dramatically improve their ability to remember and apply important information.
It's that simple and that challenging.
Posted by Cynthia Clay at 7:07 pm 0 Comments
---
Friday, September 4, 2015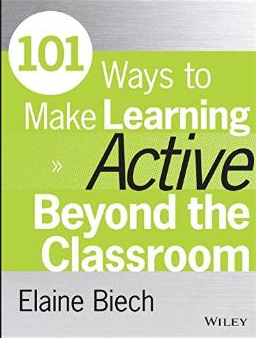 Consider this blog post a tiny bit of shameless self-promotion and a review for a handy new resource. Elaine Biech has written and compiled great tips for trainers and facilitator in her new book, 101 Ways to Make Learning Active Beyond the Classroom. Continuing the work of Mel Silberman who wrote the classic Active Training, this resource also features my contribution, "Virtual Learning by Quadrants" on page 69. I know you'll want to buy the book and turn directly to my page.

There are 100 more suggestions for making learning active from experienced consultants and trainers. Great work, Elaine!
Posted by Cynthia Clay at 4:13 pm 0 Comments
---
Wednesday, August 26, 2015

As we prepare to launch our new Virtual Leader program, I'm thinking a lot about virtual presence: how "real" a leader feels when managing from a distance. I love this quotation from Terence Brake in an article he wrote for Training magazine called, "Lucky 13 Abilities for Global Virtual Team Leaders:"

"The leader without virtual presence creates uncertainty, which creates anxiety, which harms performance."

That is very elegantly stated. Often when we begin to work with virtual leaders, we have to persuade them that having a stronger virtual presence (by putting themselves on web camera during meetings, posting photos in social media sites, and using Skype to connect one-to-one) will improve their ability to connect and build relationships. We hear consistent feedback from virtual meeting attendees that being on camera creates great rapport and connection.
Posted by Cynthia Clay at 1:04 pm 0 Comments
---
Thursday, July 30, 2015
We have been developing our new Virtual Leader™ program this year in partnership with a wonderful client. As we prepare to pilot the fifth and final web workshop in the program, I've been thinking about the challenge of overcoming virtual distance as a virtual leader. How can the leader create a connected, motivating work environment when all of his or her communications are electronic? How can a team feel connected despite being geographically dispersed?
Take a look at this amazing TED Talk by Eric Whitacre, a composer and conductor who has engaged thousands of singers around the world as a virtual choir: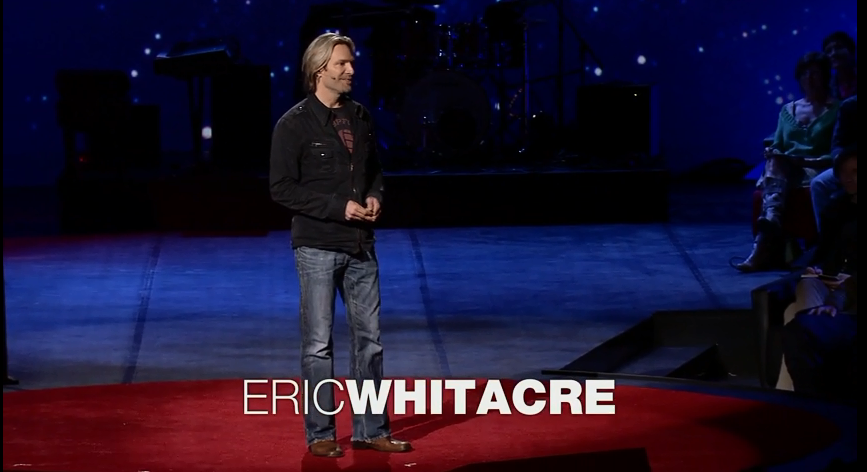 There is something profoundly moving about listening to this virtual choir making gorgeous music in collaboration with their leader. Mr. Whitacre's noted, "Human beings will go to any lengths necessary to find and connect with each other."
As virtual leaders, we are called to help our virtual teams connect authentically and meaningfully in the service of a greater vision.
Posted by Cynthia Clay at 6:00 pm 2 Comments
---
Monday, April 13, 2015
0 Comments
---
Thursday, March 19, 2015
1 Comments
---
Monday, March 9, 2015
0 Comments
---
Wednesday, March 4, 2015
0 Comments
---
Tuesday, February 3, 2015
0 Comments
---
Tuesday, January 6, 2015
0 Comments
---
Tuesday, December 2, 2014
0 Comments
---
Thursday, October 30, 2014
0 Comments
---
Thursday, October 2, 2014
0 Comments
---
Thursday, August 28, 2014
0 Comments
---
Friday, August 1, 2014
0 Comments
---
Thursday, July 10, 2014
0 Comments
---
Thursday, June 5, 2014
0 Comments
---
Thursday, May 1, 2014
0 Comments
---
Friday, April 4, 2014
0 Comments
---
Monday, March 3, 2014
1 Comments
---
Thursday, January 30, 2014
0 Comments
---
Tuesday, January 7, 2014
0 Comments
---
Thursday, December 5, 2013
0 Comments
---
Friday, March 15, 2013
0 Comments
---
Wednesday, January 2, 2013
0 Comments
---
Wednesday, December 26, 2012
0 Comments
---
Tuesday, November 27, 2012
1 Comments
---
Monday, October 29, 2012
0 Comments
---
Monday, October 15, 2012
0 Comments
---
Wednesday, October 10, 2012
0 Comments
---
Friday, October 5, 2012
0 Comments
---
Monday, September 24, 2012
0 Comments
---
Friday, August 31, 2012
0 Comments
---
Friday, August 17, 2012
2 Comments
---
Friday, August 3, 2012
0 Comments
---
Thursday, August 2, 2012
0 Comments
---
Wednesday, August 1, 2012
0 Comments
---
Tuesday, July 31, 2012
0 Comments
---
Monday, July 30, 2012
1 Comments
---
Thursday, July 26, 2012
0 Comments
---
Wednesday, July 25, 2012
0 Comments
---
Tuesday, July 24, 2012
1 Comments
---
Monday, July 23, 2012
0 Comments
---
Saturday, July 21, 2012
0 Comments
---
Tuesday, July 17, 2012
0 Comments
---
Tuesday, July 10, 2012
0 Comments
---
Monday, July 2, 2012
0 Comments
---
Tuesday, June 26, 2012
0 Comments
---
Monday, June 4, 2012
0 Comments
---
Wednesday, May 30, 2012
0 Comments
---
Thursday, May 17, 2012
0 Comments
---
Monday, April 30, 2012
0 Comments
---
Wednesday, April 25, 2012
0 Comments
---
Wednesday, April 18, 2012
0 Comments
---
Thursday, April 5, 2012
2 Comments
---
Monday, March 5, 2012
0 Comments
---
Tuesday, January 31, 2012
1 Comments
---
Wednesday, January 11, 2012
1 Comments
---
Monday, January 2, 2012
0 Comments
---
Thursday, December 29, 2011
0 Comments
---
Thursday, December 22, 2011
0 Comments
---
Monday, December 5, 2011
0 Comments
---
Tuesday, November 22, 2011
0 Comments
---
Wednesday, November 16, 2011
0 Comments
---
Wednesday, November 9, 2011
0 Comments
---
Tuesday, November 1, 2011
0 Comments
---
Wednesday, October 19, 2011
1 Comments
---
Thursday, October 6, 2011
0 Comments
---
Monday, October 3, 2011
0 Comments
---
Wednesday, September 21, 2011
1 Comments
---
Monday, September 12, 2011
0 Comments
---
Thursday, September 8, 2011
0 Comments
---
Sunday, September 4, 2011
2 Comments
---
Thursday, September 1, 2011
0 Comments
---
Tuesday, August 30, 2011
0 Comments
---
Friday, August 26, 2011
0 Comments
---
Monday, August 22, 2011
0 Comments
---
Monday, August 1, 2011
0 Comments
---
Wednesday, July 27, 2011
0 Comments
---
Friday, July 22, 2011
0 Comments
---
Tuesday, July 5, 2011
0 Comments
---
Thursday, June 23, 2011
2 Comments
---
Monday, June 6, 2011
0 Comments
---
Wednesday, May 18, 2011
0 Comments
---
Monday, May 2, 2011
0 Comments
---
Wednesday, April 20, 2011
2 Comments
---
Wednesday, April 13, 2011
1 Comments
---
Monday, April 4, 2011
1 Comments
---
Friday, March 25, 2011
1 Comments
---
Monday, March 7, 2011
0 Comments
---
Monday, February 28, 2011
0 Comments
---
Wednesday, February 16, 2011
0 Comments
---
Monday, February 14, 2011
0 Comments
---
Wednesday, February 9, 2011
0 Comments
---
Friday, February 4, 2011
0 Comments
---
Monday, January 31, 2011
0 Comments
---
Friday, January 28, 2011
0 Comments
---
Tuesday, January 25, 2011
0 Comments
---
Tuesday, January 18, 2011
1 Comments
---
Tuesday, December 14, 2010
1 Comments
---
Friday, December 10, 2010
0 Comments
---
Wednesday, December 8, 2010
0 Comments
---
Thursday, December 2, 2010
1 Comments
---
Tuesday, November 23, 2010
0 Comments
---
Wednesday, November 17, 2010
0 Comments
---
Friday, November 12, 2010
0 Comments
---
Thursday, November 11, 2010
0 Comments
---
Thursday, November 4, 2010
1 Comments
---
Wednesday, November 3, 2010
1 Comments
---
Friday, October 29, 2010
0 Comments
---
Thursday, October 28, 2010
0 Comments
---
Thursday, October 21, 2010
1 Comments
---
Wednesday, October 20, 2010
0 Comments
---
Thursday, October 14, 2010
0 Comments
---
Wednesday, October 13, 2010
0 Comments
---
Thursday, October 7, 2010
0 Comments
---
Wednesday, October 6, 2010
0 Comments
---
Friday, October 1, 2010
0 Comments
---
Thursday, September 30, 2010
1 Comments
---
Wednesday, September 29, 2010
0 Comments
---
Tuesday, September 28, 2010
0 Comments
---
Friday, September 24, 2010
0 Comments
---
Tuesday, September 21, 2010
1 Comments
---
Friday, September 17, 2010
0 Comments
---
Thursday, September 16, 2010
0 Comments
---
Tuesday, September 14, 2010
2 Comments
---
Tuesday, September 14, 2010
0 Comments
---
Friday, September 10, 2010
0 Comments
---
Thursday, September 9, 2010
0 Comments
---
Wednesday, September 8, 2010
1 Comments
---
Tuesday, September 7, 2010
0 Comments
---
Monday, September 6, 2010
2 Comments
---
Friday, September 3, 2010
0 Comments
---
Thursday, September 2, 2010
1 Comments
---
Wednesday, September 1, 2010
2 Comments
---
Tuesday, August 31, 2010
3 Comments
---
Thursday, August 26, 2010
0 Comments
---
Tuesday, August 24, 2010
2 Comments
---
Tuesday, August 24, 2010
3 Comments
---
Monday, August 23, 2010
0 Comments
---
Friday, August 20, 2010
0 Comments
---
Thursday, August 19, 2010
0 Comments
---
Tuesday, August 17, 2010
0 Comments
---
Tuesday, August 17, 2010
0 Comments
---
Monday, August 16, 2010
1 Comments
---
Friday, August 13, 2010
1 Comments
---
Thursday, August 12, 2010
0 Comments
---
Tuesday, August 10, 2010
0 Comments
---
Tuesday, August 10, 2010
0 Comments
---
Monday, August 9, 2010
0 Comments
---
Tuesday, August 3, 2010
0 Comments
---
Wednesday, March 17, 2010
0 Comments
---
Wednesday, July 8, 2009
0 Comments
---
Wednesday, July 1, 2009
0 Comments
---
Wednesday, June 17, 2009
1 Comments
---
Thursday, May 14, 2009
0 Comments
---
Friday, May 8, 2009
0 Comments
---
Thursday, April 30, 2009
0 Comments
---
Monday, April 27, 2009
0 Comments
---
Monday, April 27, 2009
0 Comments
---
Sign in